Who We Are
Alpha Kappa Alpha Sorority, Incorporated® (AKA) is an international service organization that was founded in 1908 on the campus of Howard University in Washington DC. AKA is the oldest, Greek Lettered organization established by African-American, college-trained women.
Our mission is
to cultivate and encourage high scholastic and ethical standards,
to promote unity and friendship among college women,
to study and help alleviate problems concerning girls and women in order to improve their social stature,
to maintain a progressive interest in college life,
and to be of "Service to All Mankind."
AKA's history includes a legacy of service and focuses on health, education, family, leadership, economics, humanities, business and the global community.
Membership comprises more than 355,000 women in a wide spectrum of professions, including engineering, economics, computer science, business, accounting, law, healthcare and education. Members also serve on regional, national boards and committees throughout the world.
Corporate Office operations were established more than 70 years ago and staff members on average have worked for the organization for 10 or more years.  The culture is one of teamwork, commitment, and value. We are a team of committed professionals who adhere to the mission of Alpha Kappa Alpha Sorority, Incorporated®.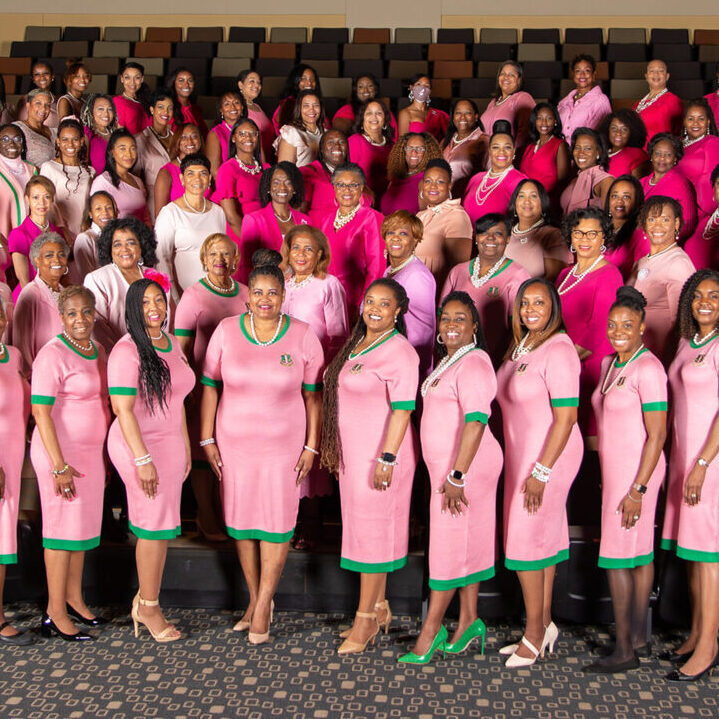 What We Offer
Our office is located in the Hyde Park community on the shore of Lake Michigan just seven miles (11 km) south of the Chicago loop. The neighborhood is compact and walkable yet remarkably diverse in its people, architecture, restaurants, and cultural amenities. As for your commute, Metra is practically outside our door if you prefer not to drive.
Alpha Kappa Alpha Sorority, Incorporated® also offers a generous benefits package which includes paid time off, medical, dental, vision, disability, paid holidays, company paid life insurance, 401K with match, and a pension plan (after 1 year of service). The organization values professional development and offers tuition reimbursement as a means for staff to grow their knowledge and skills.
How To Apply
If you are interested in becoming a member of the Alpha Kappa Alpha Corporate Office Team, please click here to access our open positions. Please no phone calls, drop-ins, or agencies.