NORTH ATLANTIC REGION
Elicia Pegues Spearman
North Atlantic Region Regional Director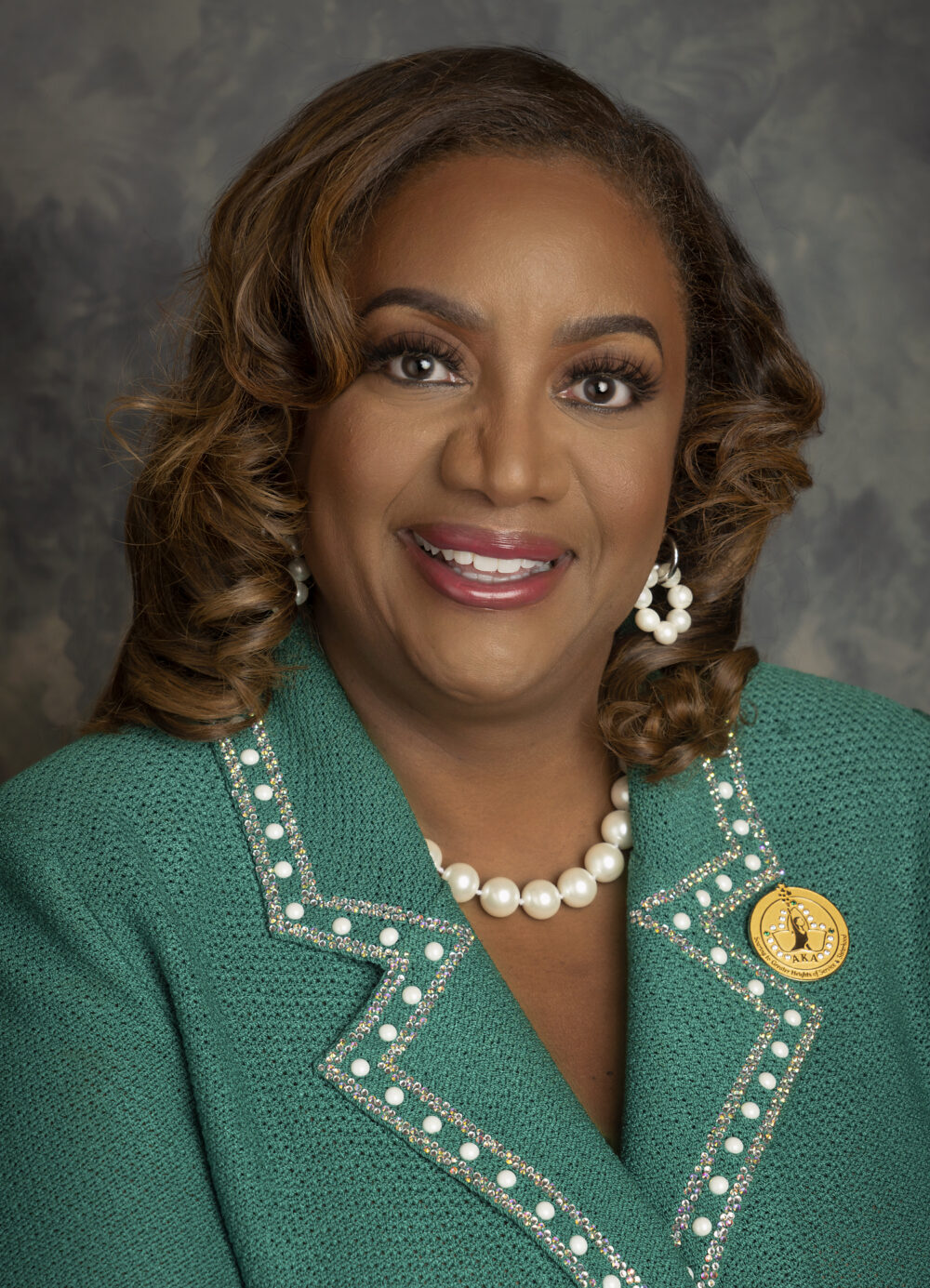 Welcome to the virtual home of the Notable North Atlantic Region!
As the North Atlantic Regional Director, I greet you on behalf of more than 16,000 members across 12 states, spanning the New England shores of Maine to our nation's capital of Washington, D.C.  The North Atlantic Region is notable for being the site of the Sorority's birthplace:  Alpha Chapter at Howard University in 1908, the home of its incorporation five years later in 1913, and the flagship region that launched Alpha Kappa Alpha on a worldwide journey of sisterhood, scholarship and service.
Winds of change are sweeping through our country and communities. Now, nearly 115 years later, our sisterhood remains strong, bound by a commitment of service to all mankind. International President and Chief Executive Officer Danette Anthony Reed has challenged us to spend these next four years Soaring to Greater Heights of Service & Sisterhood. Together, we will continue to propel Alpha Kappa Alpha higher and higher.
In guiding the North Atlantic Region, the F.I.R.S.T. pillars will be our compass: Fellowship, Innovation, Respect, Serve and Thrive.  And sisterliness, competence and discretion will be our guiding principles as we exemplify and magnify our F.I.R.S.T. mindset.
We welcome you to visit all of the historic landmarks in the notable North Atlantic Region and fellowship and partner with us as we honor our commitment to uplift and serve the communities where we reside.
Sisterly Serving You F.I.R.S.T.,