MID-ATLANTIC REGION
Nadine Vargas Stewart
Mid-Atlantic Region Regional Director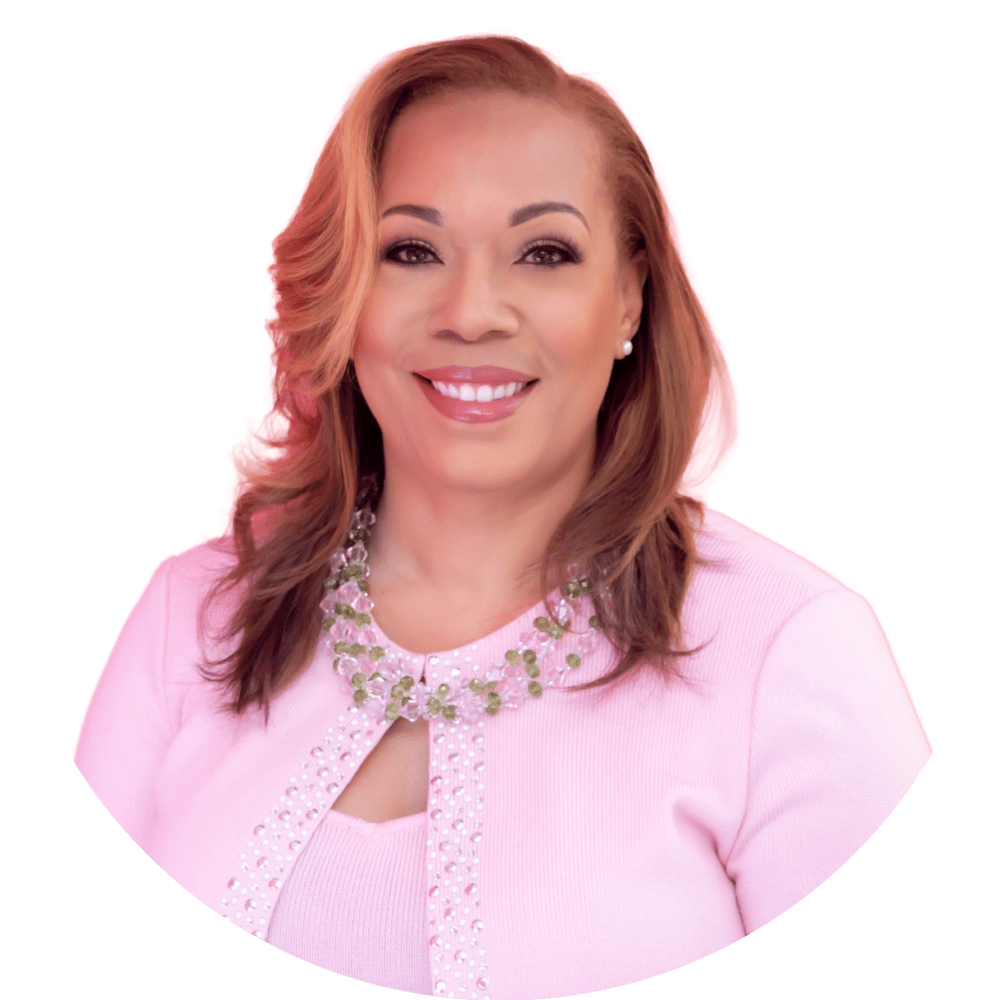 Marvelous Mid-Atlantic Region
North Carolina and Virginia Sisters Creating Opportunities to Network and Nurture with Excellence, Character, and Transparency
Greetings,
On behalf of the members of the Marvelous Mid-Atlantic Region of Alpha Kappa Alpha Sorority, Incorporated®, welcome!
For 70 years, the Mid-Atlantic Region has grown and developed into a magnificent organization focused on serving and supporting our members and communities through an extensive network of more than 130 chapters throughout the states of North Carolina and the Commonwealth of Virginia. With over 13,000 undergraduate, graduate and general members, the Mid-Atlantic Region proudly carries on the distinguished legacy of our founders through sisterhood and service.
With the theme of NVS: C.O.N.N.E.C.T.S, I'm honored to lead our North Carolina and Virginia Sisters in Creating Opportunities to Network and Nurture with Excellence, Character and Transparency. Our history is rich and the legacy of service the Mid-Atlantic Region has provided in our communities has been impactful. Through the launch of our NVS Heritage Circle we have provided travel grants for undergraduates to attend leadership conferences. In addition, we have launched the Nadine Vargas Stewart endowment through the Educational Advancement Foundation, to assist undergraduates with their pursuit of secondary education. We will continue to be impactful through our North Carolina and Virginia Legislative Days, where we will advocate for justice and equality for all. Please visit our social media channels on Facebook and Instagram for up-to-date information on the Mid-Atlantic Region.
Alpha Kappa Alpha Sorority Incorporated ® is the oldest Greek-lettered organization founded by nine visionary African American young women at Howard University in 1908. For over 114 years, the sorority has embodied its mission to be of "Service to All Mankind." Together, over 100,000 active sorority members in more than 1,024 chapters worldwide are making a positive impact on the lives of individuals, families, children and those in our local communities. Mid-Atlantic members are engaged in impactful programs that improve the lives of our citizens and people around the world.
Under the leadership of our 31st International President Danette Anthony Reed Alpha Kappa Alpha Sorority, Inc.® leads and engages at the forefront of national and global issues influencing education, women's health, and economic mobility. The Mid-Atlantic Region of Alpha Kappa Alpha Sorority Inc. remains steadfast in our commitment to addressing the most pressing needs affecting our members and their communities.
With the theme, Soaring to Greater Heights of Service and Sisterhood, the 2022-2026 administration seeks to build upon Alpha Kappa Alpha Sorority's rich legacy of service by galvanizing our sisterhood of more than 120,000 active members to lead on the front lines of change, education, and advocacy.
This administration has six initiatives. Strengthen Our Sisterhood will serve as the administration's "Foundation Initiative" as we strengthen our bonds to support our service mission.
The remaining five initiatives will serve as the "Program Initiatives" which include:

Empower Our Families
Build Our Economic Wealth
Enhance Our Environment
Advocate for Social Justice
Uplift Our Local Community
These initiatives are designed to improve the lives of those we serve. We will work collaboratively to maximize our outreach on progressive endeavors and consistently produce leaders who will advance our credo of service.
Please visit www.aka1908.com for additional information about our sorority's international programs, leadership, and our illustrious history.
If you are a member of Alpha Kappa Alpha Sorority, Incorporated® and are looking to renew or reestablish your relationship with our sisterhood, we are ready to welcome you!
Sisterly,
Nadine Vargas Stewart
Mid-Atlantic Regional Director