Narrative
She Deserves A Stamp


The Case for an Ethel Hedgeman Lyle Postage Stamp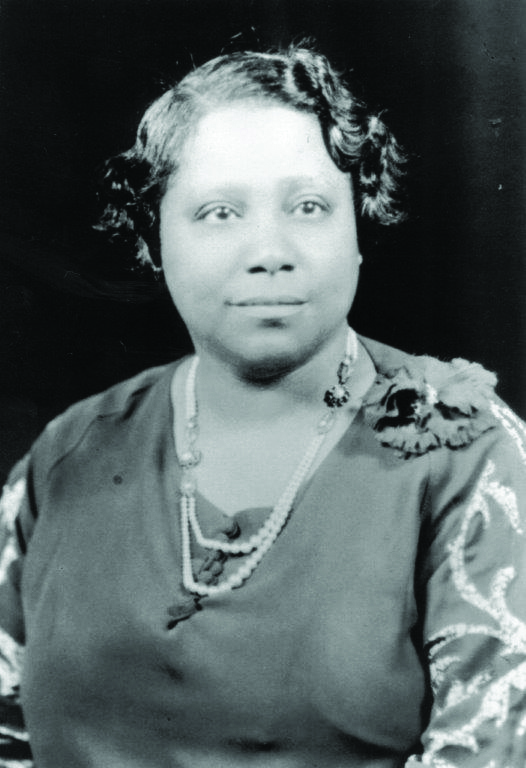 She raised her voice at a time when doing so was unwelcome. She was a true pioneer and a woman of deep faith. A bold visionary who pushed against America's segregated culture and brought about a powerful change for her community and for women of color everywhere.
Ethel Hedgeman Lyle was a brave change agent, some say a woman ahead of her time. Yet, she was truly a woman right on time in an American culture rife with racism, sexism, and limited opportunities for women (and even more so for women of color). Despite her humble roots and humble upbringing, something remarkable happened: she took her vision of combining scholastic merit, personal achievement, and a rich historic African-American culture to create a women's collegiate-service-based organization that has lasted almost 110 years.
In short, Ethel Hedgeman Lyle is one of those rare individuals who brought her vision to life in a way that has continued well past her own lifetime. Her efforts to unite women around shared interests and a common cause served as the model upon which many of today's organized women's service groups were—and are being- -formed. Her devotion to serving all mankind (not just some) is another hallmark of her character and belief in the American spirit, despite living in Jim Crow America. And it is because of her life's work and her subsequent rich legacy, both of which confirm her as a notable history maker and shaper, that Alpha Kappa Alpha Sorority, Incorporated is herewith presenting Ethel Hedgeman Lyle for consideration to be featured on a 2019-2020 USPS Forever Postage Stamp.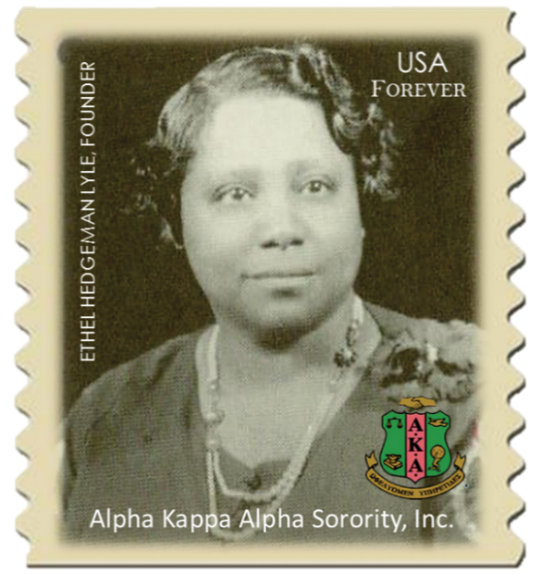 Many Americans may not know Ethel Hedgeman Lyle's name as they do other U.S. postage-stamp honorees. But we should all know her story, a story that was instrumental in creating a positive culture change in how Americans both viewed and engaged black women of her time. By championing high academic standards, and service "to raise up her people and make them better," Lyle was an education champion and the creative force behind the collegiate (and post-collegiate) model for sisterhood and service, the Alpha Kappa Alpha Sorority, Incorporated one of the nation's longest-standing women's organizations and the nation's first and oldest African-American women's Greek-lettered organization.
Hedgeman Lyle, like the fifteen African-American women who have been honored by the United States Postal Service before her (including Harriet Tubman, Sojourner Truth, Ida B. Wells, Shirley Chisholm, Althea Gibson, Dr. Maya Angelou, and Dr. Dorothy Height), is most deserving of the same commemoration, due to her impactful and enduring legacy as a trailblazer, philanthropist and committed public servant. What makes her noteworthy, even among such auspicious company, is that her early-twentieth-century legacy lives on through the modern-day, twenty-first century women's organizational movement. It was as the creator of the friendship-service organizational prototype, Alpha Kappa Alpha Sorority, Incorporated founded in 1908, that Hedgeman Lyle distinguished herself most. The idea of black women coming together for mutual benefit and Negro uplift in the 1900s was unheard of. By following through on her passion, Lyle began to redefine the opportunities and possibilities for women like herself. By forming Alpha Kappa Alpha, she sparked a movement for several other black women's Greek-lettered organizations (Delta Sigma Theta, Zeta Phi Beta, and Sigma Gamma Rho), and most certainly was the spark for other like-minded women's groups, including The Links, Inc., and the National Council of Negro Women.
Hedgeman Lyle's visionary DNA is at the cornerstone of these groups. She may not have founded them all, but there can be no dispute that it was her mindset to empower women of color in the early 1900s that has left an unmatched footprint in the women's empowerment movement in the United States. For more than a century, these groups have pioneered and sustained campaigns to promote equality and justice across a broad spectrum—from education and health, to human rights and environmental justice. Most importantly, these groups have informed, energized, and empowered millions of youth, women, and families. A 2019-2020 United States postage stamp honoring Hedgeman Lyle, the woman behind the movement, is much deserved, and justified.


Who Was Ethel Hedgeman Lyle?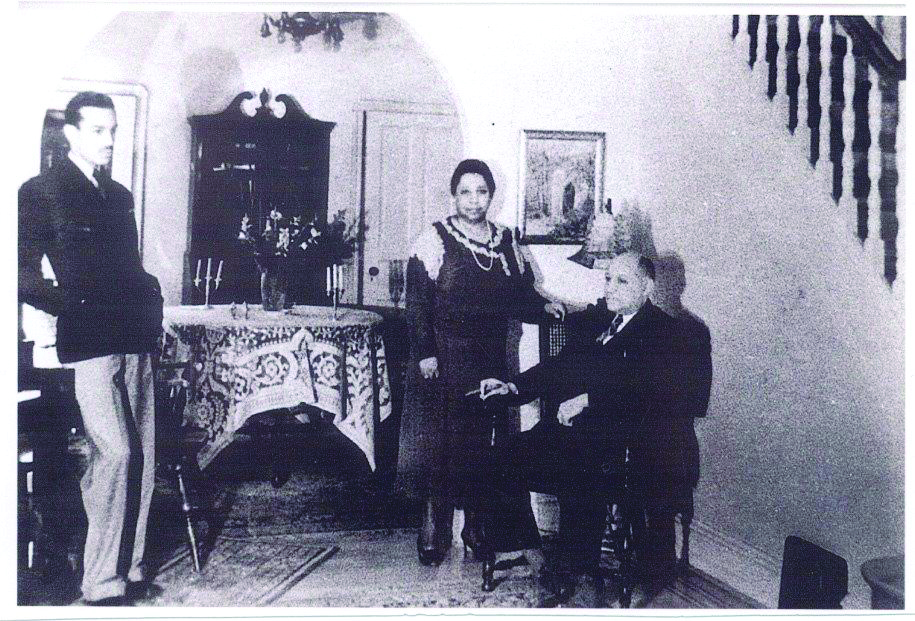 In a phrase: she was a builder of women. The daughter of a mother who was among the first colored women in St. Louis to qualify for a teaching position, and a father who was a janitor and community leader, Ethel Hedgeman Lyle was born on February 10, 1887, in St. Louis, Missouri—just one generation removed from slavery. Yet despite her socially restricted upbringing, set against the backdrop of segregation, misogyny, classism, and racism that were the rule, she dared to dream and aspire beyond her station. Rather than being subjugated by social, economic, or racial conditions that could have easily confined her, Hedgeman Lyle chose instead to rise above them by enrolling at then-segregated Howard University, as a student on scholarship. This speaks to her tenacity and courage, given that an African American—and an African-American woman, no less—seeking higher education on the collegiate level in the early 1900s in this country meant breaking the cycle of black women barely completing primary school education before being relegated to the life of a domestic, a sharecropper, or an unskilled worker.
Hedgeman Lyle personifies the challenges and triumphs of being a Negro woman of her time. As her contemporary Zora Neale Hurston (a U.S. postage stamp honoree in 2003) once wrote, "To be a Negro woman is to be the mule of this world." It is against this backdrop of a segregated and hostile America that Hedgeman Lyle mustered up the courage and the soul to set her sights higher. She understood the equalizing power of a good education and that her goals and aspirations, as well as those of other young women like her, could only be achieved with such an education.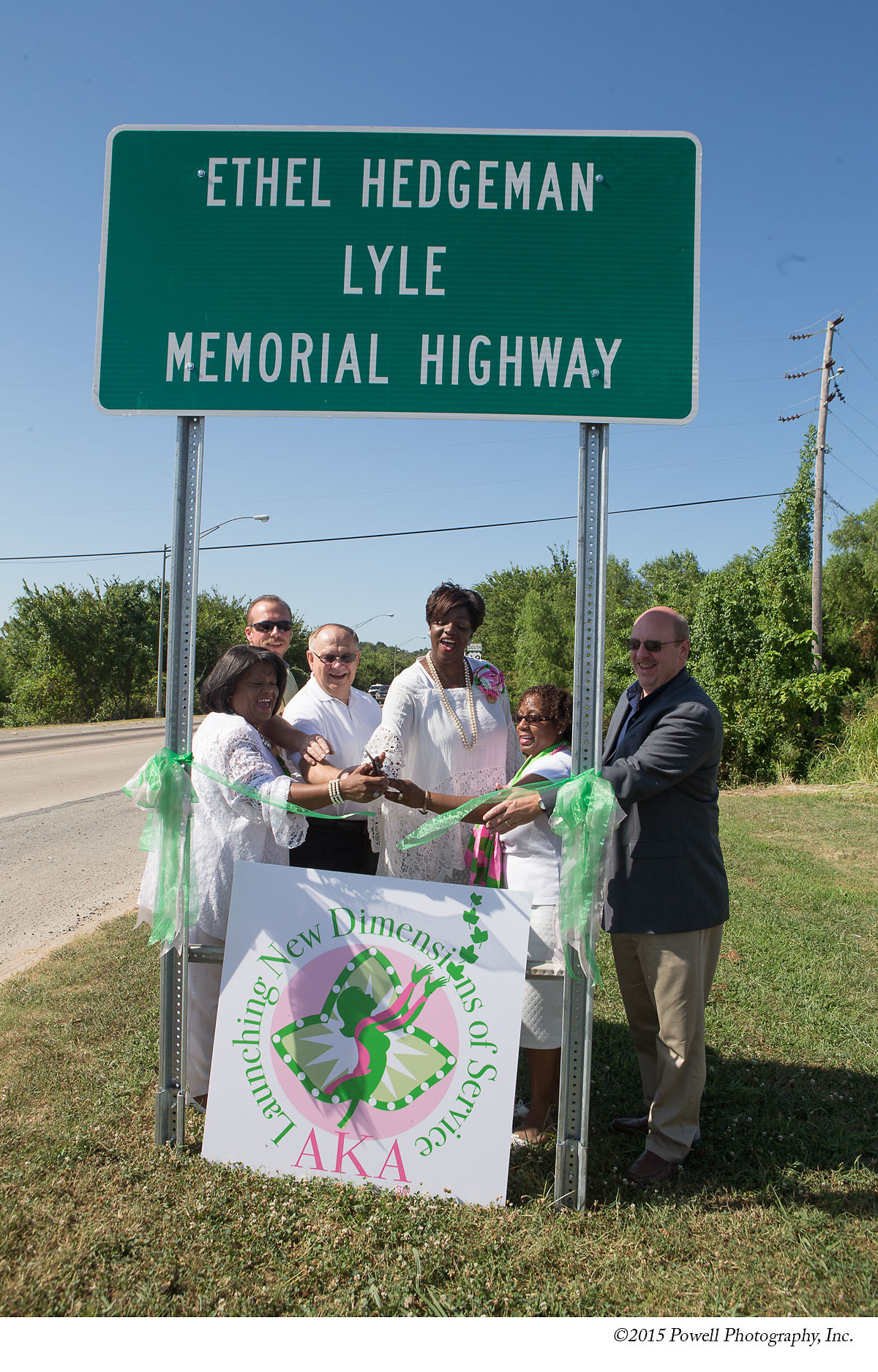 After earning her baccalaureate degree in 1910, Hedgeman Lyle later taught in Centralia, Illinois, and then settled in Philadelphia, Pennsylvania, where she continued to empower young minds and build her community for more than two decades. She initiated and supported social action through groups that included her sorority (of which she was a charter member and president), the West Philadelphia Chapter of the League of Women Voters (charter member), and the Mother's Club of Philadelphia (founder). Her stellar contributions led to an appointment to the Mayor's Sesquicentennial Committee of 100 Women.
Hedgeman Lyle's accomplishments for her people were realized before she reached the age of twenty-one, despite nearly insurmountable odds. Her passion led her to charge eight of her fellow Howard University undergraduate classmates to join her in 1908 in forming Alpha Kappa Alpha Sorority, Incorporated®, the first Greek-lettered organization established for college-trained African-American women. And this was but the first of many of her subsequent crowning achievements. But it was the formation of this sorority that spawned what has become an incorporated, international women's organization in possession of more than 30 registered copyrights, among many other achievements. More than 109 years later, it has grown to an active international membership of nearly 300,000, working through its more than 1,000 national and international graduate and undergraduate chapters, and a multi-million-dollar-endowed educational foundation, with the goal of effecting positive and enduring social, economic, educational, political, and cultural change in this nation, and around the globe.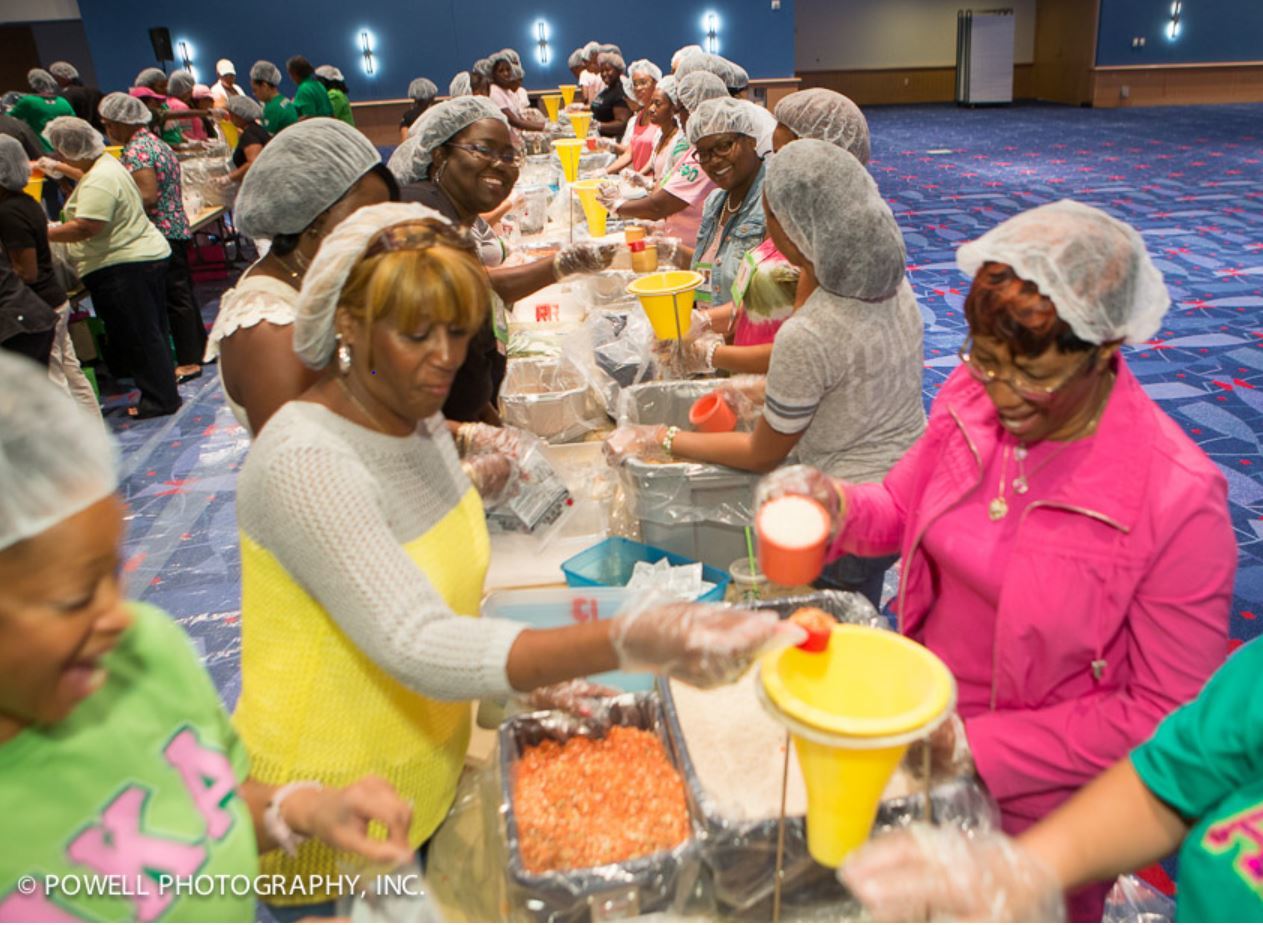 In 2017, the members of Alpha Kappa Alpha provided over 6 million service hours and nearly 15 million dollars in community programs worldwide.
While it is true that Alpha Kappa Alpha Sorority, Incorporated®, was not the first organization formed in this country by and for black women (a few did exist prior to 1908), it now remains as one of the very few to have endured and grown beyond the span of a century, and it is a fact that the organization that Hedgeman Lyle founded has since served as a prototype from which subsequent organized women's groups with similar longevity have evolved.


A History Maker and Shaper
The birth of Alpha Kappa Alpha Sorority, Incorporated®, marked by its permanence even to this day, set the stage for other long-standing groups, such as the three other sororities of the National Pan-Hellenic Council (Delta Sigma Theta, Zeta Phi Beta, and Sigma Gamma Rho), as well as the League of Women Voters, The Links, Inc., Jack and Jill of America, Inc., the National Council of Negro Women, Top Ladies of Distinction, and the National Organization for Women, among others, to provide platforms from which women's collective voices have addressed the issues that have been relevant to women, children, and society at large throughout subsequent decades, and likely into perpetuity.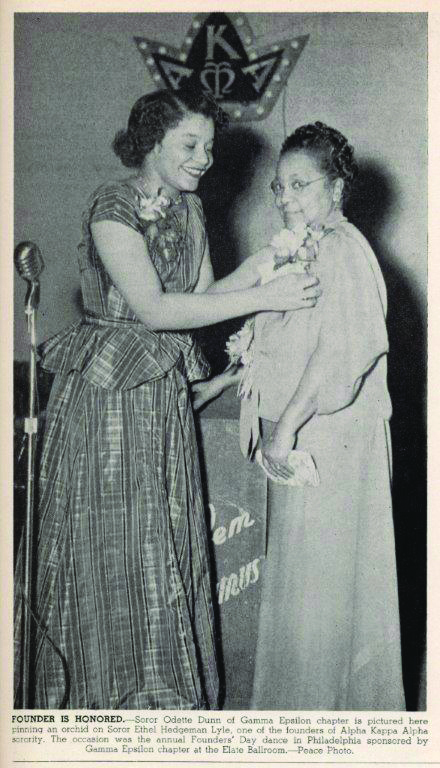 Ethel Hedgeman Lyle possessed the same foresight as that of this nation's Founding Fathers, in that the core mission and defining principles she established at the inception of the nation's first black Greek woman-centric organization, like the framework of the American Constitution, have endured to this present day. Many organized women's groups that have followed have been modeled after the black female sorority system that Hedgeman Lyle started, and it can be said that she laid the foundation for the organizational structure and human-rights-based scope of the women's groups that have sprouted in Alpha Kappa Alpha's wake.
But in addition to the indisputable mark she left on the sorority she founded, it was Hedgeman Lyle's laser focus on her passions—social justice, economic parity, and the opportunity for the attainment of high academic achievement for the many, rather than the few—that exalted her status to that of a supremely respected leader and a uniquely inspired activist to all whose lives she indelibly touched. Contributing to her legend are a series of "firsts" that Hedgeman Lyle achieved despite being young, a woman, and an African-American—a trifecta of hurdles that stood to work against her efforts to render service while effecting change during her lifetime.
In closing, Hedgeman Lyle as a staunch activist, a notable humanitarian, and an insightful visionary who was light years ahead of her time.